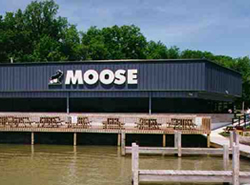 Commercial Steel Building Systems
For retailing, warehousing or whatever your business operation requires - Golden Giant has the capability and experience to build it. Combine special interior treatments, the latest in insulation, architectural innovations and landscape contour challenges with professional service and consultation, and you have a tough combination to beat.
Golden Giant can provide you with the size and type of structure you need to fit your specific requirements. All Golden Giant buildings are engineered to guarantee structural excellence, functional uniqueness and dramatic appearance.